Blog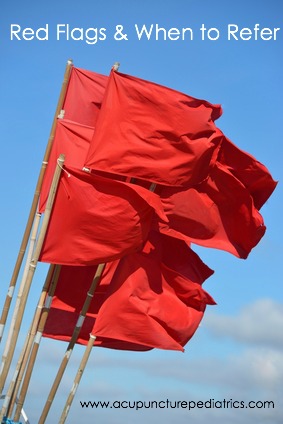 One thing I love about acupuncturists is that they're totally committed to their patient's safety. Fear of missing a red flag during a pediatric treatment is a top concern for us.  We want to make sure that we don't miss something important, fail to refer when needed, or be liable for treating a child who should have been getting Western medical care.
When it comes to red flags my catch phrase is, "When in doubt refer out." 
There's no harm in having a child checked out by their...