Pediatric Feeding Disorders: Do Acupuncturists have a role?
What is Pediatric feeding disorder (PFD)?
Pediatric feeding disorder (PFD) is impaired oral intake that is not age-appropriate and is associated with medical, nutritional, feeding skill, and/or psychosocial dysfunction (Goday, 2019) The incidence of children of children with problematic feeding is on the rise. It is estimated that 2.3 million children five years old and younger in the United States (Manikam, 1996) are affected by PFD. 

Primary care for these children generally includes Physici…
Tips and Recipes for Feeding Children with Special Needs by Patricia Soza, L.Ac.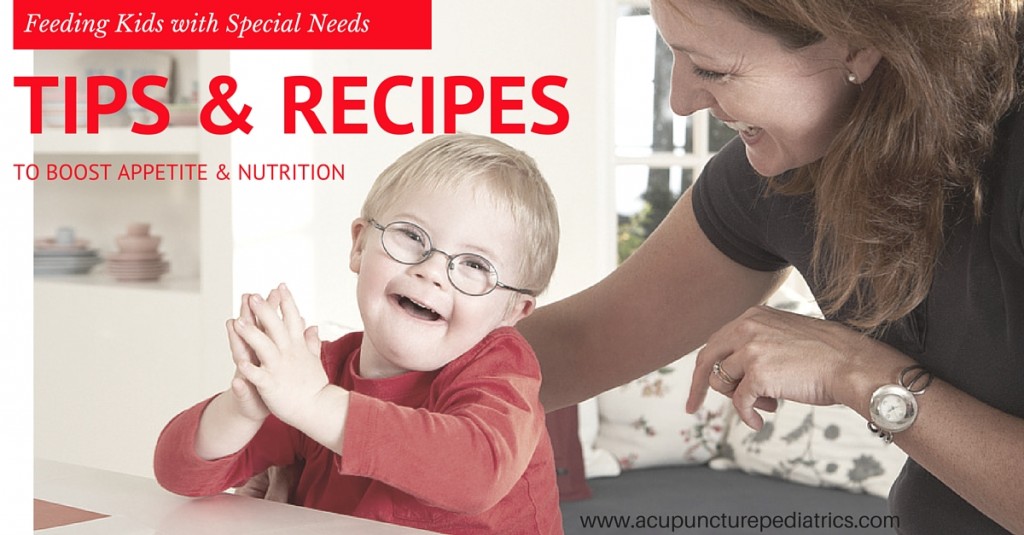 As a working mom of a 3 year-old daughter with a rare genetic condition, I know it can be overwhelming at times when your child has multiple challenges.  Some of the challenges we have faced with our daughter are:
delayed speech
delayed motor skills
sensory disorder
low immune system
behavioral issues
digestive challenges
That is why I have become so passionate to share what has helped our amazing daughter with other parents who have special needs kids.
One of the most basic ways we…