Healing the Gut & Food Sensitivities in Children with Anne Fischer Silva
The longer you work with children, the more likely you are to see chronic, stubborn, and difficult cases. In this Interview with Anner Fisher Silva of Restorative Wellness Solutions, you'll learn about methods to assess and restore gut balance to help children achieve full resolution of their symptoms.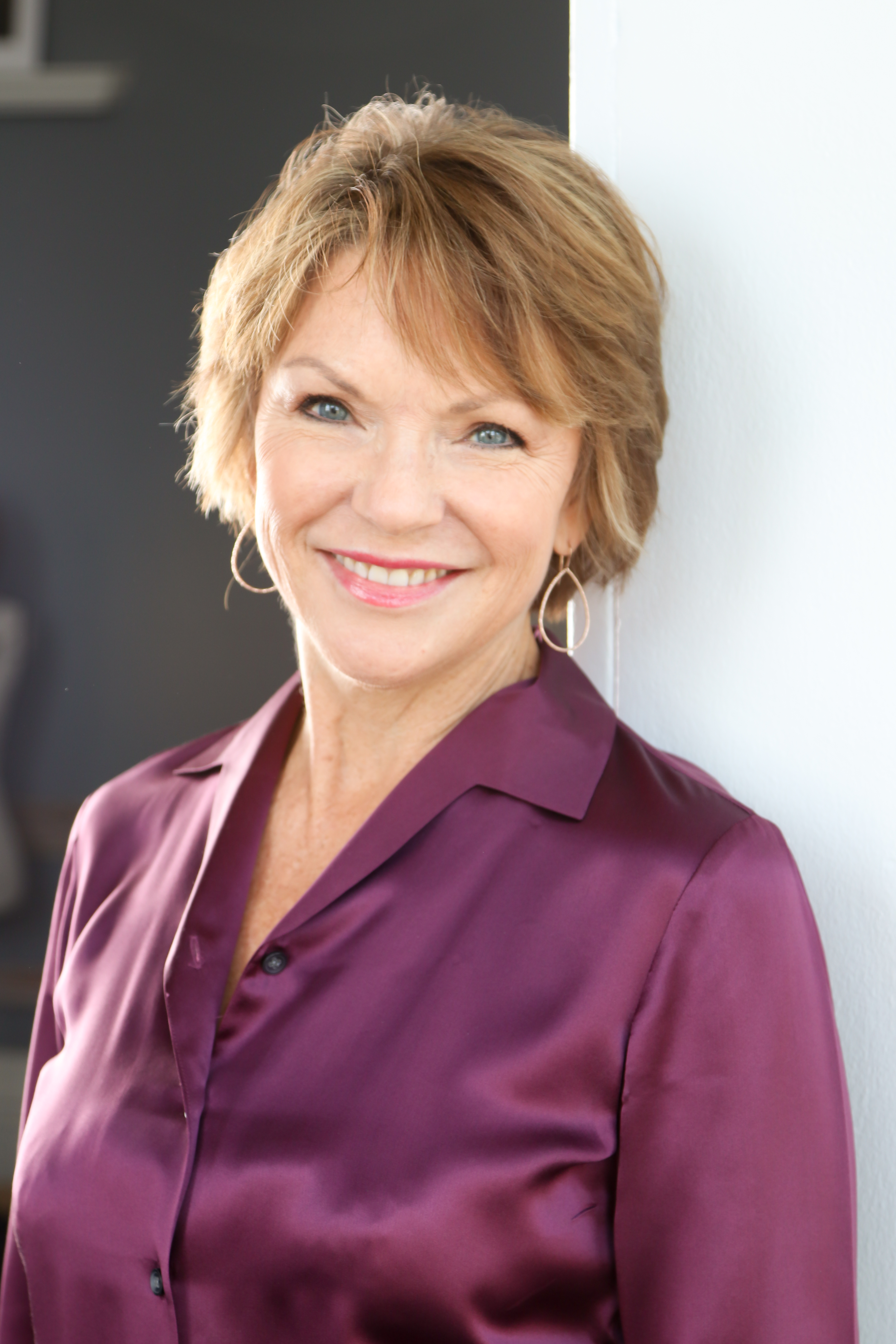 Anne Fischer Silva is an FNTP, Master Restorative Wellness Practitioner, and change-maker. She has been serving clients around the world for 22 years with an emphasis on getting to the root cause of illness. Anne founded and co-owns Restorative Wellness Solutions (www.restorativewellnesssolutions.com) where she teaches other health professionals nutritional lab testing interpretation along with unique and proven methods of healing. She is passionate about teaching others how to live their best life, her family, and connection around the table.  
Interview Transcript

Robin Ray Green 0:05
Hello , I'm your host Robin Ray Green, the founder of the Center for Acupuncture Pediatrics, author of Heal Your Child from the Inside Out. And it is my joy to bring you guys training that can really help you in your day to day work with parents and children. Today, I'm going to be joined by Ann Fisher Silva, who is a nutritional, functional nutritional therapy practitioner. She's a master restorative wellness practitioner and change maker. She's been serving clients around the world for 22 years, with an emphasis on getting to the root cause of illness, and founded and co owns Restorative Wellness Solutions, where she teaches other health professionals nutritional lab testing interpretation, along with unique and proven methods of healing. And she's passionate about teaching others how to live their best life, her family and connection around the table. And today, Anna and I are going to be discussing food sensitivities and gut healing. And this is something that I'm super passionate about and super excited to talk to and about. Because there's so much that we can learn and integrate from nutrition and functional Western medicine testing that can help us in our goal of helping kids thrive. So without further ado, here's Anne. Welcome, and I'm so delighted to have you here today and to be discussing gut healing and food sensitivities, particularly for children. And before we dive in and really get into the meaty part of that, can you tell us a little bit more about your practice and your general focus?
Anne Fischer Silva 2:53
Sure.
Anne Fischer Silva 2:54
So I started practicing in 1999. And I was fortunate enough to be working side by side with a functional medicine doctor. And it was really early on, like, there was no IFM or anything, but I learned so much in that practice. And then I went solo. And as a nutritionist, I was able to get grandfathered in to a lot of labs during that period of time. And, and my practice just took off and I was I've always been 100% virtual, and I've just had clients all over the world never advertise they just word of mouth found me. You know, and, and I always really believed that digestion is the highest healing priority of the body. That's where we have to start with everyone. Yeah.
Robin Ray Green 3:43
Oh my gosh. So first of all, I just want to say that that is truly amazing that for 22 years, you've had a remote practice and a testament that is absolutely doable. And what a testament that it was word of mouth. So completely, just because this works, this this type of medicine really, really works. So how did you end up working with children? How did that happen?
Anne Fischer Silva 4:08
So I had a really high profile client who was very involved with the Weston Price foundation. I don't know if you're familiar with them. She was a high profile blogger, and she became my client and I did a lot of testing. And prior to working with me, she had been on the gaps diet for like three years and just wasn't getting better. And they kept you know, go back to basic and she just was spinning her wheels with it. We did some testing. I did a stool test and food sensitivity test discovered what was really going on. We dealt with it and she was fine. And so she kept kind of bugging me like right I want you to do a guest blog. I want you to write about this. And I'm like, I don't want to create any controversy. You know, I'm I really liked Natasha mccampbell Ride, you know, she's wrote a great book, I just happen to think that we need to take a biochemically unique approach with everyone. I don't think there's one diet that's going to heal, everybody's got to she kept going to coming back. And finally I did, I wrote a guest blog, and I am not kidding. In a week's time, I had 500 inquiries from people, mostly moms, really, really frantic to heal, they're their little ones. And these were moms with kids that were failing to thrive, were covered in eczema that had been on gaps, you know, for a year or longer, and they just weren't making progress. And so I was busy at that point. And then my practice just went insanely crazy. As I really, really started working with a lot of kids. And it's, it's, as you know, a completely different demographic working with little ones, you know, so I had to develop a lot of protocols for healing agents that could be delivered, you know, when kids can't swallow pills and that kind of thing. So I built that all into my program now, so that, you know, anybody who wants to work with kids, it's not difficult to do at all.
Robin Ray Green 6:13
That is fantastic. And I mean, what is so astonishing to me is how these diets and parents could be doing everything right. And yet the child is still suffering. And this even happens to us as acupuncturist like we're doing that we've made the diagnosis, you know, we're doing all the right things. And yet, in these certain cases, we see a lack of progress. And I think it's because the gut isn't being fully addressed. Yeah, until you do that. Yeah. Yeah. Okay. So let's talk about this, you know, what is your process with these kids?
Anne Fischer Silva  6:54
Well, here's what's really interesting. And I, I have a couple pictures that I'm going to show you in just a little bit. But what I discovered is that when a child is still being 100%, breastfed that it's really mom that has set up this gut issue. And we can work directly with mom, as long as solid foods haven't been introduced. Once a child starts to eat their own food, they develop their own unique set of reactive foods, foods that are inflammatory for them. So we have to do some testing on the child at that point. So I always do a stool test alongside an inflammatory food test. And I don't I'm not a fan of antibody testing, because I just don't i don't see results with I GG antibody testing, I D. Yeah, definitely. We got to get those out. That's that's the most theory. So most people know what they are, you know, you're going to eat something, you're going to get a huge immediate reaction. But for the ID, geez, I just don't think that type of testing is all that effective. So I use inflammatory testing types of labs, where we're looking at the foods that are setting off a histamine or a cytokine response. And we're getting at that mast cell activation, which is huge with kids, you know, when when they're flaring up with eczema, or, you know, they they bloat, you know, that's really what's going on, and we've got to get to the bottom of that.
Robin Ray Green 8:27
Absolutely, absolutely. That's really interesting that you're taking a different approach and looking at the inflammatory process, as opposed to the antibody process. And what's really interesting, like when, when I started using the AcuPatching™, we use this one patch called the X39, which activates the body's stem cells, and it helps, it helps to balance and stabilize mast cell release, which is so critical because kids can't always take things orally. So being able to do something like that, while you're working on figuring out what these triggers are.
Anne Fischer Silva  9:08
Could be phenomenal. 100% and, you know, kids, kids also can't tell you what they're experiencing, you know, they they're not, they just aren't experienced enough to say, hey, when I eat this, my belly hurts or you know, what they're going to do is a lot of arching over couches, or you know, arching this way and there's there are some telltale signs that you can, you can determine, but you know, why do we have kids that are experiencing acid reflux before they're even one? Yeah, no, it's really an a, you know, I hate to tell moms this, but it does come from mom. And so we've got to get mom's got an order at the same time we get babies get into work.
Robin Ray Green 9:50
Absolutely, absolutely. Starting with a gut is really essential. Is there anything else that you'd like? Add with regard to the gut and food sensitivities that could help people out.
Anne Fischer Silva 10:05
I just think that, you know, when when we see kids that aren't thriving, that is such a huge issue. And it's one of the things that I saw over and over and over again, and they're not absorbing. And that's why we have to focus on specific tests. So we can determine what's the blocking factor there. Is it that they're not secreting enough digestive enzymes? Are they not able to digest their fat, so we've got to do some specific testing in each case to determine what those blocking factors are,
Robin Ray Green 10:39
Right. And that allows you to create something that's customized to exactly what that child is struggling with. That's right, which is like one child has enzymes. And suddenly, it's like a miracle. Whereas another one maybe just really have such a high reaction to say gluten. And that's why that works out so well, for them.
Anne Fischer Silva 10:58
That's right. So you've got to look at both sides. And kind of the way I always explain it is, if all you did was a stool test, you would pick up on the functional deficiencies, you would pick up on pathogens, but if you don't also identify the inflammatory foods, you may not get full resolution. And on the other hand, if all you did was look at the inflammatory foods, you wouldn't get full gut resolution, and they really need to go hand in hand. And I think that food sensitivities exist on a spectrum. You know, and so a lot of people try elimination diets, and it's kind of the gaps approach, you know, and gaps will help some people. Because if it's a big if it's gluten, you know, you're going to get that out of it's gluten and dairy, you're definitely going to feel better. But those are what I call the really high end of food sensitivities, those are pretty obvious and easy, you eat it, you get a reaction, you remove it, you feel better. But at the lower end of that spectrum are foods that if we remove just that one food, we may not notice anything. But when we eat 345 of those low level foods at a meal, or even over the course of 36 hours, we're going to get a kind of cocktail effect from those low level sensitivities, making it virtually impossible to figure out without some good lab testing, right. And
Robin Ray Green 12:27
That's where I think parents can spin their wheels trying all these different diets and nothing works. And also, it's hard, it's really hard like some children have because their guts are so out of balance. They're already very selectively eating. And so trying to be like, Okay, and now I'm going to remove dairy, corn, soy, you know, peanuts, and this and that might be all that they're eating. So being able to do a test and see, okay, it's, you know, okay, doesn't have to eliminate gluten, that doesn't seem to be the problem. But eggs are like, the charts. Right?
Anne Fischer Silva 13:02
I mean, oftentimes, you know, working with parents who have done a lot of this dietary stuff, even adults, you know, they get to the point where they think they can only eat six things, but they're worried that they're even sensitive to those six things, too, right? Or they wouldn't be coming to you. And so oftentimes, by doing the food sensitivity testing, we can expand their diets, you know, not just eliminate more, it's like, No, you can add this, you're not reactive to this, and we can, you know, get them eating a wider variety of foods, which also increases their child's ability to thrive,
Robin Ray Green 13:37
right? Oh, my gosh, that's just gives me chills. It's like testing can actually expand your child's diet.
Anne Fischer Silva 13:43
Without a doubt.
Robin Ray Green 13:44
Without it. I'm like, wow, that's Yeah, that is amazing. Okay, let's talk about how how do these issues get set up, and so many kids, it's like, it's so common these days.
Anne Fischer Silva 13:58
I think it starts with Mom, you know, especially if they're breastfed, and if they're not breastfed, then it starts with formula. And, you know, when we think about the fact that 90% of Americans today are hypercolor, headrick, they're not producing enough hydrochloric acid. When we think about stress levels and how that affects our ability to be in a parasympathetic state, when we sit down to eat, nobody's pausing to take 60 breaths before they eat to get into that state of, you know, digest, right? I think that's a huge part of it. And then you add in all the processed foods, all of the toxins that come in with our foods, you know, most people's guts are kind of a mass, you know, and so, and so, you know, if that happens with mom, and she gets pregnant, it's gonna pass on to baby and so it and that's going to present differently with every child. You know, I've had I've worked with moms that had a I ended up working with a lot of Amish people who you know, have 678 kids in rapid succession. And from like child's four on there would be eczema and failure to thrive and, you know, an inability to eat more than five things. You know, it just seemed like, Mom, as mom's got degraded the baby's health. Also, you know, you could just see the connection there as her pregnancies progressed. So I do think that's where it starts. And then I think there's a lot to be said for when and what you introduce in terms of solid foods, right? That's, that's going to be huge as well.
Robin Ray Green 15:47
Absolutely. I mean, that right, there could be an entire course just talking about like introducing foods safely, trying to really cut down on allergies that are created, by the way that food.
Anne Fischer Silva 16:00
Yes. And then I think that, what I see a lot of is that parents are not really willing, because they're not willing to eat a wide variety of foods. They don't train their kids to have an explorative palate, you know, like that. It's just bland. It's sugar. And starch is basically what I see so many kids eating, and they're not training them to appreciate those other flavors of bitter and savory and, you know, fermented foods, and all of those things that we know are so profoundly healing.
Anne Fischer Silva16:35
Yeah, yeah, yeah. I talked
Robin Ray Green 16:39
I talked about one of my courses where it's like, if you look at over like, say, for generations, the the quality and the nutrition of food, and then the switch over, you know, the 50s and 60s to all the convenience foods and prepackaged, and you could just watch their gut health decline. And and then every successive generation has more inflammatory or illness more heart disease. As as the diet declines.
Anne Fischer Silva17:05
It's sadly so so true. Yeah. I just wrote a blog about that this week. Yeah. percent.
Robin Ray Green 17:13
Yeah. So, so much to unpack there. Okay. Before I get on a complete tangent, let's talk about this. What kinds of results are you seeing with that? Your Yeah, yeah.
Anne Fischer Silva17:24
So I want to just share a couple pictures with you. So this is baby Marian. And she, she came to me, Well, actually, I've never even worked with her. I worked with her mom. Okay, her mom at the time, I started working with her mom, Marian was about five months. And I was doing my normal process with her mom, I did. I've got tests and a food sensitivity test. And, and I just gotten the results in and she sent me this picture in an email with a subject line, another piece of my puzzle. And as you can see, Marian is covered with XML. And she said, I, you know, I can't really afford for you to work with her right now. Let's get me set up. And you know, then then I'll have you start working with Marian. So whenever her test results, I put her on a protocol. and a month later, I met with Mary Ann's mom. And I just said, you know, how's how's Marian doing? And she said, Oh, she's completely healed up. Oh, and sent me this picture. Now, I had not done anything with Marian. With Marian. I had only worked with her mother. And that's where I really discovered this connection with with mom now, you know, because she was exclusively breastfeeding. Marian dealing with her issues allowed Marian to heal as well.
Robin Ray Green 19:00
Oh my gosh, this just validates the Chinese medicine. Structure belief that like mom and child are so intimately connected to heal the child, you must heal the mom. So Wow, that is Oh, I love that.
Anne Fischer Silva19:19
So here's another little baby. This is Elliot. And Elliot was so challenging. She had a combination of things going on. And she had already started eating table food. And so I couldn't just work with my mom was still breastfeeding and I had to do both. We had to work with mom and with Elliot's own individual sensitivities. And so she had a combination of she had a lot of Candida issues going on as well. So it took a little bit longer with Elliott but in doing the same approach, you know, we got her completely healed up. And, and healthy. And you know, like, there's just nothing more gratifying than helping a child, like get a fresh start in their life like that, you know, like not not have issues growing up not knowing that they're going to be able to absorb their nutrients and be healthy.
Robin Ray Green 20:20
I mean, and I treated so many kids were like, they come to me bound like the parents swaddle them, because they're so itchy. If allowed, they have like little socks on their hands and their swaddle. It's actually delaying their development, because they don't they don't get
Anne Fischer Silva20:39
you know, 
how sad I know, I know. Yeah,
Robin Ray Green 20:43
I mean, all of this. I know, it's really inspired you and you, can you tell us more about starting and founding the restorative wellness solutions program that you have?
Anne Fischer Silva  20:57
Sure, you know,
when I in in 2013, I was, I was so busy, I just couldn't take all the clients that were coming my way. And I realized that I needed to really start a training program to really help other practitioners understand this kind of essential way of healing. And so I started with sort of wellness solutions. We have four levels of education for programs that that practitioners progress through. And so this is a program for practitioners that really love working one on one with clients that want to do that really deep healing work. Level One is all is all about the gut, it's mastering the art and science of gastrointestinal healing. Level Two is a deep dive into hormones, where we talk about adrenal hormones, male cycling, and menopausal hormones. Level Three is nutritional blood chemistry, where we're really looking at using laboratory tests, all of these laboratory tests, but really utilizing the foundational tools of diet, supplements and lifestyle as our change agents, right. That's really what we want to do, we want to make that change at that core level. And then level four, will will be an inaugural launch in September of this year. And in level four, we're doing a deep dive into the brain genetics, bio toxins and detox and autoimmunity is a really robust suite of courses. And so yeah, we have offer level one twice a year, we have a mastering the art and science of gastrointestinal healing programs starting in April. And so I can send you the link Robin, and you can let your people know.
Robin Ray Green 22:53
Oh, my gosh, that would be fantastic. So I know that you have acupuncturist that have taken your programs before? How would you say I mean, it? How did it integrate into their practices and the work that they were doing with their patients?
Anne Fischer Silva 23:09
You know, I think that when you have when you come with a modality already in place like acupuncture, what I have witnessed, I've worked with a lot of acupuncturist and getting them, you know, up and running with nutrition skills like this, and I think that you really have to separate it out. Because what I've seen acupuncturist do is try to like, give one off advice, while they're, you know, while they're doing their acupuncture and, and I think that that sells your skills short. So I think you have to say, let's book, a nutrition appointment, let's just have that, you know, let's do acupuncture next time. And now let's bring in some nutrition. And really, like you can take that time and just really stressed the need for individual testing, but then really devote it to a separate session. And you know, because there's so much that goes into it that you know, you don't want to shortchange anybody, but we've had many, many acupuncturists come through. And in fact, some of them have even, you know, let go of acupuncture and moved completely into nutrition because they just felt like that was that was their, you know, forte.
Robin Ray Green 24:20
Oh my gosh, that's amazing. And I'm just thinking, like, as acupuncturists being able to have an additional service, you have your acupuncture services, you prescribe herbs and do that, but I found that this was true for me as well, certain patients where it's like, we need to go deep, we need to have a conversation, we need to do some testing. And then we can create a custom, an even more customized program that's very targeted to what your child needs. Not only is it going to get your clients, your patients better results, but it's also going to give you another revenue stream, in addition to get it makes you very unique to have that skill set. And if you want to see clients via telehealth, then you can offer the functional nutrition as a telehealth offering. And that can also be a way to continue to serve your clients without actually having to be in your clinic. So it really opens up some doors to the ways that you can practice and support parents, whether they can come into your clinic or whether you're doing it remotely.
Anne Fischer Silva25:31
Without a doubt, as I said, you know, I've never had a brick and mortar office, I've always done this either, you know, via Skype before zoom or telephone, and it works beautifully. And and I just I think that it would be a lovely, you know, adjunct to anybody who's doing acupuncture, just as, as getting into that deeper foundational work, right?
Robin Ray Green 25:58
Yeah. And having that confidence that knowing you know what the right lab tests are to order, you know, what you're looking for, and how to then go and explain it to your patients and get their buy in so that they can fully follow your program and get the results that are possible with this type of method and functional nutrition.
Anne Fischer Silva 26:18
That's so so true, Robin, because you know, there's a lot of cookie cutter protocols out there, and they just don't work, you know, so so what we really try to do is train our practitioners how to think to develop their own unique protocols for each and every person based on what's presenting. And it really, really is effective.
Robin Ray Green 26:41
Oh my gosh, it's so amazing. I'm super excited about your, your mastering the art and science of gastrointestinal healing. You guys, I will post a link below or above somewhere around this video, there will be a link where you can find out more, they do have a class starting very soon. So be sure to check this out. Depending on when you're watching this. They do run it twice a year. So use the links below to find out more information to get on the waiting list. If it's if it's not open, but I know right now, there is some urgency if you are interested, definitely check it out. Now I think it's one thing you will be so glad you got this training and could help kids on an even deeper level. And where can people connect with you if they want to just follow what you're up to?
Anne Fischer Silva27:31
Sure. So we're on Instagram, and Facebook restorative wellness solutions. And then if anybody has any questions, they can always email me and with an E A nn e at restorative wellness solutions.com
Robin Ray Green 27:46
perfect. And thank you so much for joining me today and sharing your wisdom and knowledge about helping kids heal their gut and heal food sensitivities. I really appreciate having you here today.
Anne Fischer Silva 27:58
Oh, thank you so much, Robin. It was lovely. Thank You

Robin Ray Green 28:02
All right. Bye, everyone.
Transcribed by https://otter.ai