My Favorite Pediatric Finds at the 2016 Pacific Symposium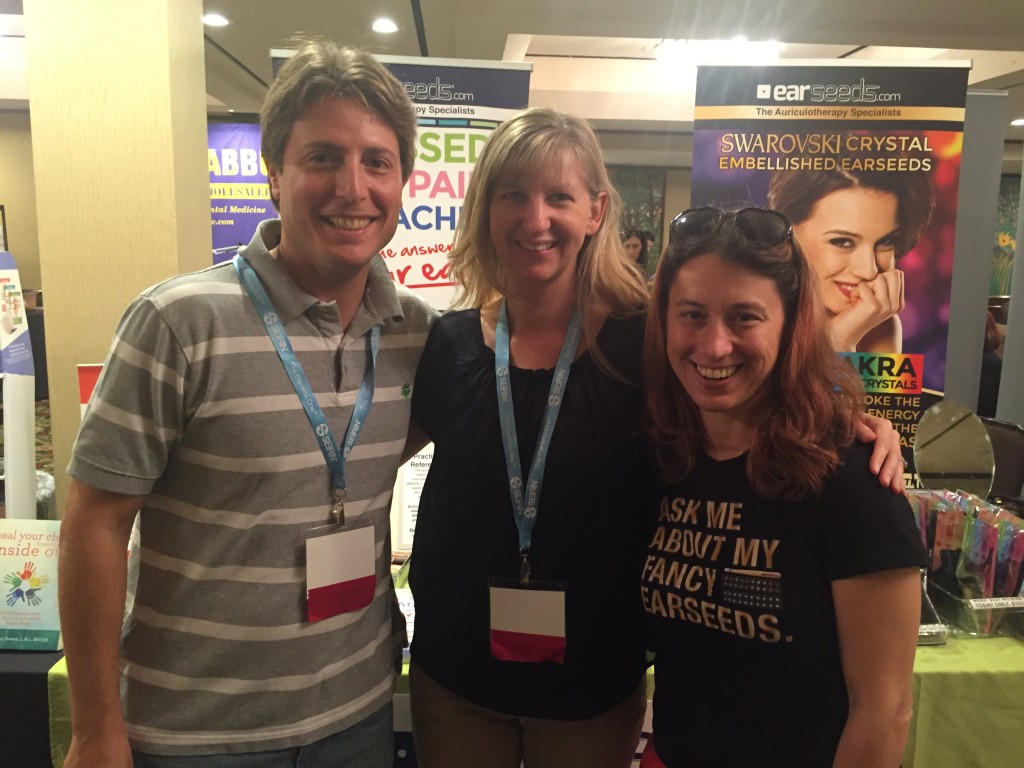 I just got back from the 2016 Pacific Symposium and I had such a great time! Elie and Tova Goldschmidt, the owners of Earseeds.com, threw a party for me to celebrate the release of my book and the new Deluxe Kid's Ear Seed Kit that we put together!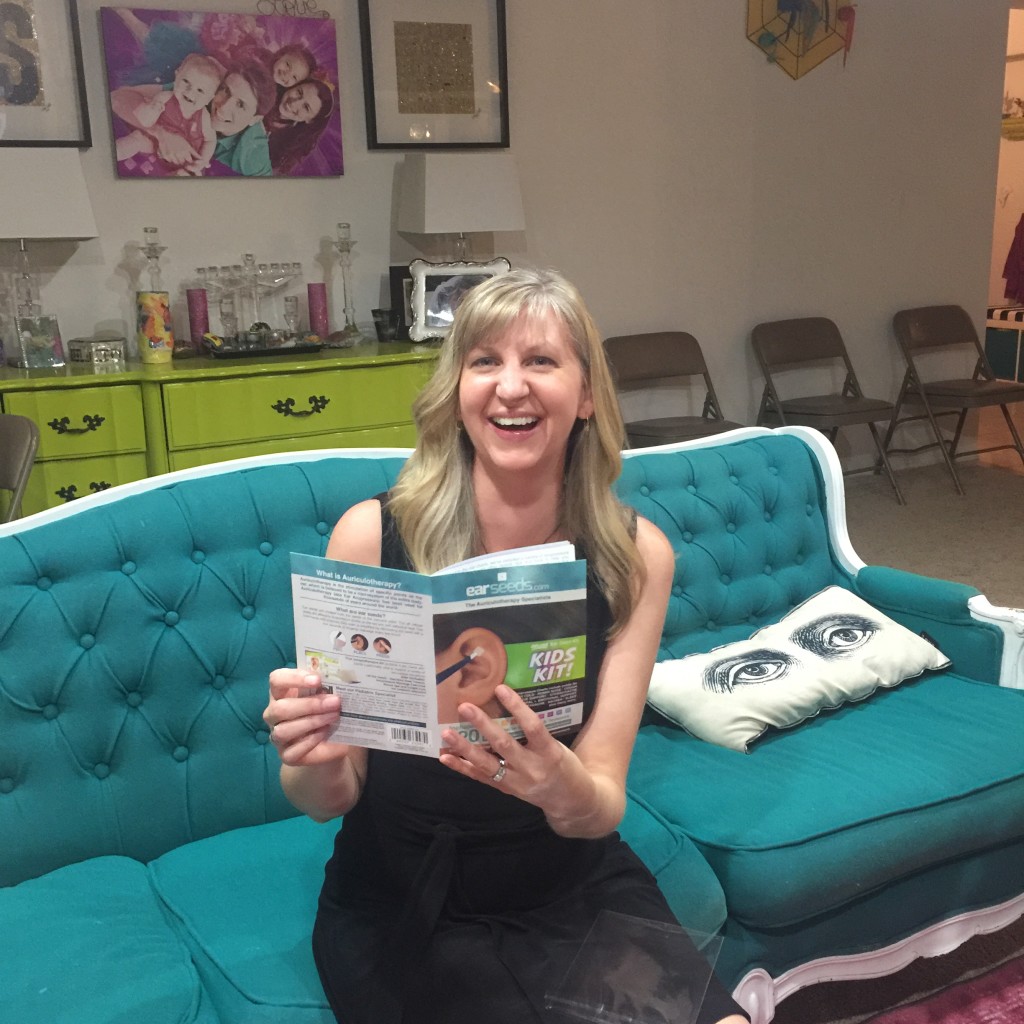 Ahhhh! This first time I got to see the Kid's Ear Seed Kit!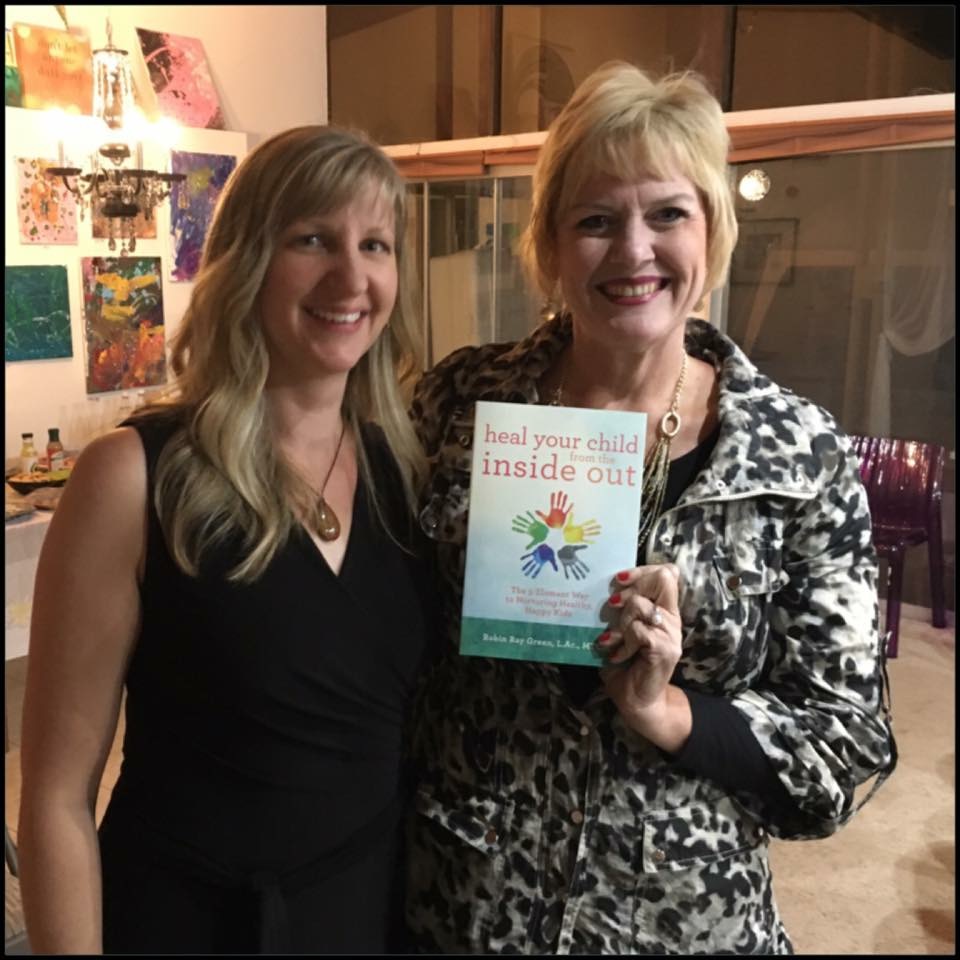 Me & Kimberly Thompson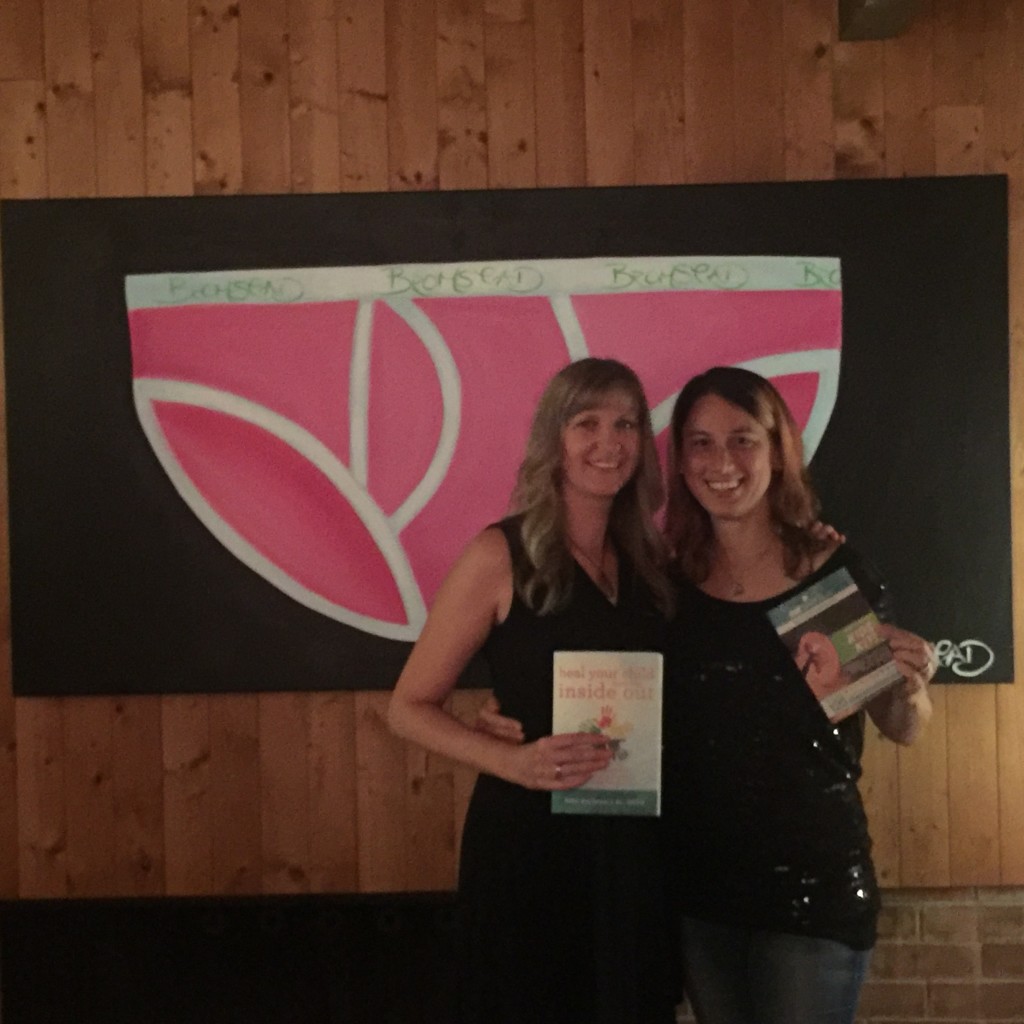 Me & Tova
My Top 5 Pediatric Finds at the Pacific Symposium
I had fun perusing the vendor's booths and checking out the latest and greatest products! Here are some of my favorites that I'll be incorporating into my practice:
Herb Pharm Organic Pediatric Tinctures
There was a thread a while back in The PAC on Facebook about which companies carry organic pediatric herbs. Herb Pharm is one of those companies. They're a great addition to Chinese herbal tinctures and they offer organic, zero-alcohol tinctures. To get whole sale pricing, catalogs, and pricing e-mail  sales@herb-pharm.com.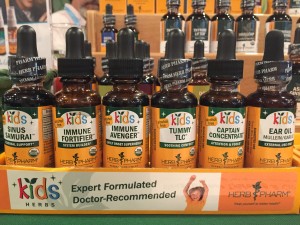 Dr. Jake Fratkin's Herbal Formulas
I spoke with Dr. Fratkin about his herbal line and he said the formulas are safe and effective for kids ages 3 and up. His herbal formulas are very potent and pure. This tinctures are 3-4 times as strong as most alcohol extracted tinctures. Just dilute in hot water to boil off the alcohol before administering to kids. You can learn more at www.drjakefratkin.com/herbal-formulas-practitioners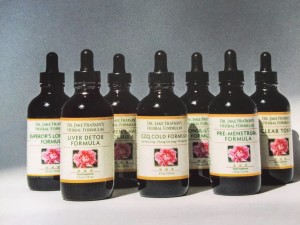 Orience Herbal Infused Essential Oils
This is a wonderful line of essential and herbal infused oils. There are 5 blends: Calm, Energize, Clarity, Detox & Digestion, and Protect. The Protect is my favorite with a cinnamon scent that is perfect for fall! If you want a simple way to incorporate essential oils into your practice that's aligned with Chinese medicine, I'd check these out at www.oriencebeauty.com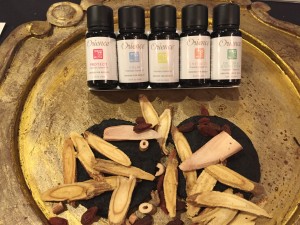 The Aah lights
I've been curious about the LED Aah lights for some time and finally got a chance to try them out. My friend, Kimberly, over at Miridia Tech, explained that these lights were originally used on horses for pain and inflammation, but are just as effective on humans! Kimberly used one on my injured right hand and I have to say that I felt an immediate decrease in my pain level!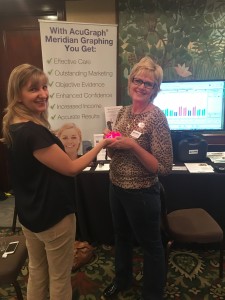 Kimberly Thompson working on my hand with a red Aah Light
Asiamed J-Type Plastic Handle Needles (with guide tube)
This is the biggest innovation I've ever seen in needle insertion technique. It's perfect for pediatrics because these special insertion tubes make insertion totally painless! Painless!!!! What you do is place the tube (with the needle in it) on the point, then simply press down on the needle handle until the need injects! The pressure and the auto injection speed make the insertion painless. Also, you can needle any spot, even upside down, and the needle will NOT fall out of the tube! If you're nervous about needling kids, you need to check these needles out. Every person I've tried them on says that didn't feel a thing! You can purchase these needles at http://www.acureausa.com/ in the US or https://www.easterncurrents.ca/ in Canada. The one to order is: Asiamed J-Type Plastic Handle (With guide tube) 0.12 x 15mm  
More Fun Photos
I had so much fun meeting people, many of whom I've known online, but hadn't met in person yet! Here are some more photos from the symposium
!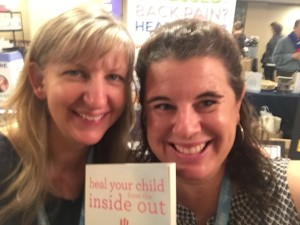 Me & Deb Davies!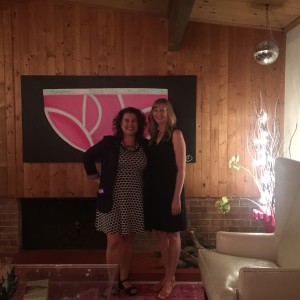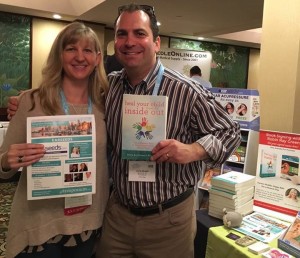 Me and Lorne Brown! Can't wait for to be a speaker at the 2017 Integrative Fertility Symposium in Vancouver, BC!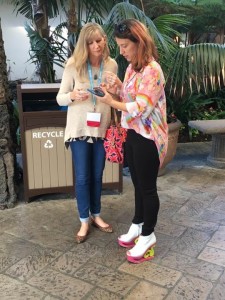 Check out Tova's awesome shoes!![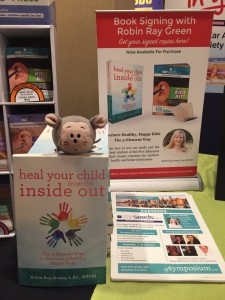 My travel buddy, Bit Bit, at the booth with my book!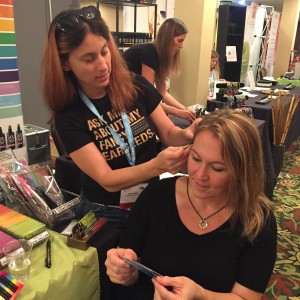 Tova putting on ear bling! The crystal ear seeds were a hot!