Acupuncture Protocol for Healing Concussion by Judith Miller and Ruth McCarty

By Judith Miller, MAOM, L.Ac and Ruth McCarty, MS, L.Ac
In the last 6 months acupuncture has gained national attention since the recent release of Will Smith's movie, Concussion, and when several pro NFL athletes shared their success stories using acupuncture after suffering sidelining blows to the head.
However, concussions are not just occurring among pro athletes, but reportedly 15% of the 300,000 sports related concussions occur in high school athletes and is often unreported or misdiagnosed.
Pediatric hospitals like Children's Hospital of Orange County (CHOC) have seen a steady increase of encounters since 2010. Novel research will begin in 2016 at CHOC to study the benefits of using alternative care (acupuncture, aromatherapy, heat packs, guided imagery, gua-sha) in children with post-concussive symptoms for over 3 months.
Children may exhibit a slew of symptoms such as:
Headaches or migraines
Body aches and pain
Vomiting and nausea
Inability to concentrate
Memory loss
Fatigue
Behavioral issues and more
These symptoms are often poorly managed with the current treatment strategies, but Traditional Chinese Medicine (TCM) has shown effective in our Orange County practice.
Ruth McCarty, MS, L.Ac, has 12 years of clinical practice in both pediatric inpatient and outpatient services. She has developed a protocol of experience points that reduce the effects of children suffering from post-concussive syndrome.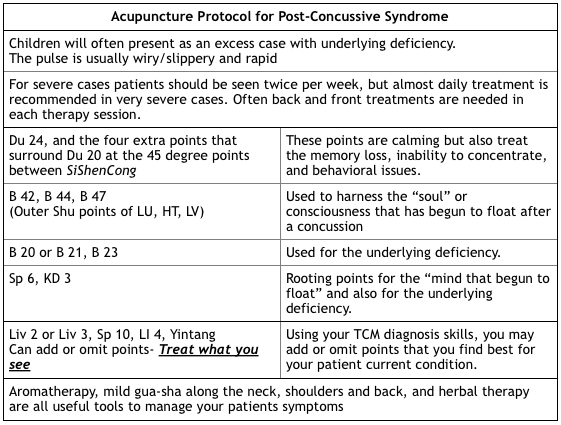 We wish you all success in your healing journey ~ Judith & Ruth
For more information, you can contact Judith and Ruth at: jmilleracupuncture@gmail.com, ruth_mccarty@yahoo.com Save Save Save Save