Pediatric Acupuncture Roadmap: the Step-by-Step Guide to Success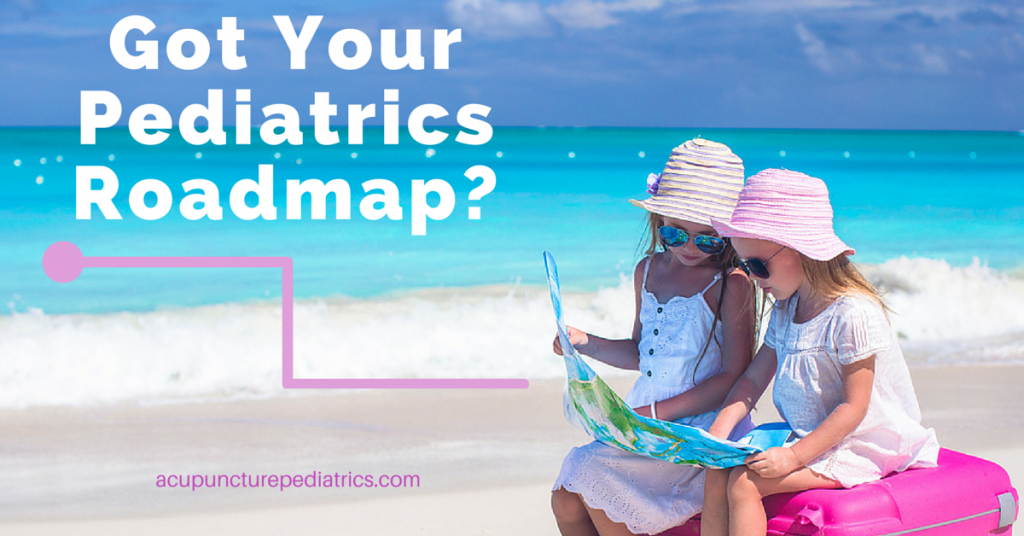 We're celebrating our 2nd birthday (a little belated due to the book)! It was just over two years ago that I first created acupuncturepediatrics.com because I saw the growing need for more resources and training in pediatrics. I started it because I kept getting questions all the time from acupuncturists who wanted to see more children in their practice. "How can I see more kids?" "How can I supplement what I learned in school?"
But the most common question I'm Asked: "Where do I start?"
While there is a lot of information available to help you out, I realized there wasn't a useful resource that gathers them up and presents them in a meaningful way. For our 2nd birthday I've created a roadmap for you to make the journey a little clearer. I want to help you see more kids in your practice, have more positive clinical outcomes with children, and/or realize your goals in your practice.
Now you can find all our resources organized in one place!
No matter where you are in your pediatric acupuncture journey, there's tons of helpful content here on acupuncturepediatrics.com. Now you can easily find what you're looking for with our Pediatric Acupuncture Roadmap
. Download our handy guide and start taking action towards building your confidence treating kids. We'll also send you the latest news, interviews and tips for treating kids. Get the Pediatric Acupuncture Roadmap