Get the Pediatric Acupuncture Training You Need to Help More Kids in 2016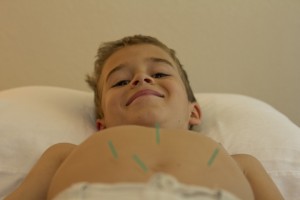 If you've been thinking about seeing more kids in your practice, why not make 2016 the year to do it!   Pediatrics is poised to be the next best speciality in acupuncture.  Now is the time to train and prepare so you can help more kids. I've got some trainings through Medigogy.com and ProD Seminars this January to help you out!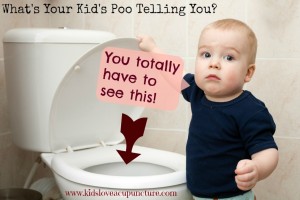 Talking poo is never taboo for acupuncturists. In this class I'll discuss 10 ways to help kids go poo when they're constipated – no matter what the TCM diagnosis. I'll review practical tips that practitioners and parents can implement right away to eliminate discomfort and restore regularity.
Many practitioners find it difficult to build a busy pediatric practice. Find out the three most common mistakes made that stops parents from bringing in kids for acupuncture. You'll learn what to do to remedy these issues and get a few tips on building a thriving family practice.  Treating kids with acupuncture can help you expand your practice base and increase your overall earnings. It's good for everybody! Click Here to View Recording Many acupuncturists know they can help kids with acupuncture but are unsure how to actually treat kids. Robin will discuss practical tips that will allow you to get the job done – without fuss. She will cover guidelines that make it easy for you to give acupuncture and non-needle treatments to kids. You'll learn how to get kids to take pediatric formulas and basic nutrition that supports healing. She'll give you strategies for treating the most common conditions kids come in for - with real-world tips for implementing them. By understanding the basics of working with kids the next pediatric theory course you take will make more sense and it'll be easier to apply it in your clinic.  Click Here to Sign Up Here's what I'll cover:
Preparing Your Practice for Pediatrics
Setting the Stage for Successful Treatment
Explaining Acupuncture "Taps" to Kids
Guidelines for Pediatric Treatment
Guidelines for How to Treat Kids/Review of Pediatric Examination Protocols – 1st Visit and Follow Up Visits
Most Important Red Flags
Red flags most often seen in clinic
Review major lines of pediatric herbal tinctures and syrups
Guidelines for administration and dosage pediatric herbal formulas
Why kids need supplementation, dietary deficiencies
Foundational Supplementation for Kids: Fermented Cod Liver Oil, Probiotics, Greens
How to Engage & Educate Parents
How to advise about Nutrition, Herbs, Supplementation, Vaccines, Antibiotics
Day Two
What should kids really be eating? Avoiding?
Adding Nutrition While Subtracting Processed Foods
Signs of Food Sensitivities, Testing, Elimination Diets
Ear Infections (AOM) ­ east-west perspectives and treatment protocols
Eczema – TCM theory, Western perspectives and treatment protocols
Cough – east-west perspectives and protocols
Asthma – TCM theory, Western perspectives and treatment protocols
Allergies - east-west perspectives and treatment protocols
Constipation - east-west perspectives and treatment protocols
Loose Stools - east-west perspectives and treatment protocols