Pediatric Acupuncture Expert Series: Jake Paul Fratkin, L.Ac. OMD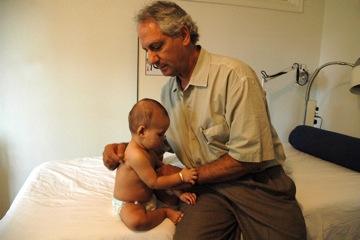 My first exposure to the idea that kids could be affected by Leaky Gut Syndrome was in Jake's class on the treatment of common gastrointestinal disorders in infants and children.  
Jake's pragmatic no-nonsense approach to treating children has had a strong influence on the way I approach kids. 
I think you'll really enjoy this interview and the clinical pearls he has to share. Watch my interview with Pediatric Acupuncture Expert Jake Paul Fratkin, L.Ac. OMD below:
During the interview, Dr. Fratkin gives tips on:
Using Golden Flower Chinese Herbal Syrups for kids
Treating acute coughs and whooping cough
Approaching kids and introducing herbs
We also discuss:
Ear infections and antibiotics
Sensitivity to gluten and dairy
Healing Leaky Gut Syndrome


Interview with Dr. Jake Fratkin from Robin Green on Vimeo.

For More info visit Jake's website. 
For more info on Jake's book HERE