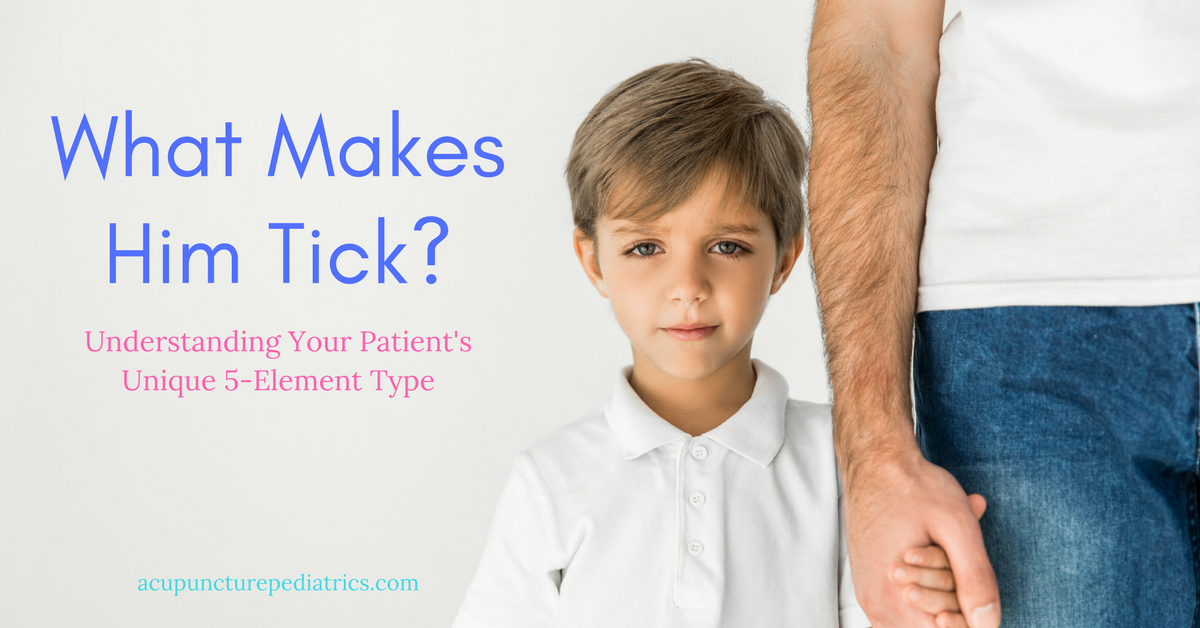 Knowing a child's five element type can be almost magical. 
The other day I was working with a 5-year-old new patient, Billy, and his very exhausted and frustrated mother. Billy's dominant element is Wood and his influential element is Metal. 
If you're not familiar with 5-Element typing, let me tell you that kids with a Wood-Metal make-up are intense! You've got the demanding, high energy, do-it-myself Wood qualities combined with the need for rhythm, routine, fairness of Metal.
...